Today Mobile App is Crucial for eCommerce; understand How.
With every passing day, technology has become increasingly prevalent in our lives. Most people cannot go a day without using their cell phones. With this obsession with mobile devices, many businesses are taking advantage of this phenomenon by creating mobile apps as a cost-effective marketing channel for their products or services.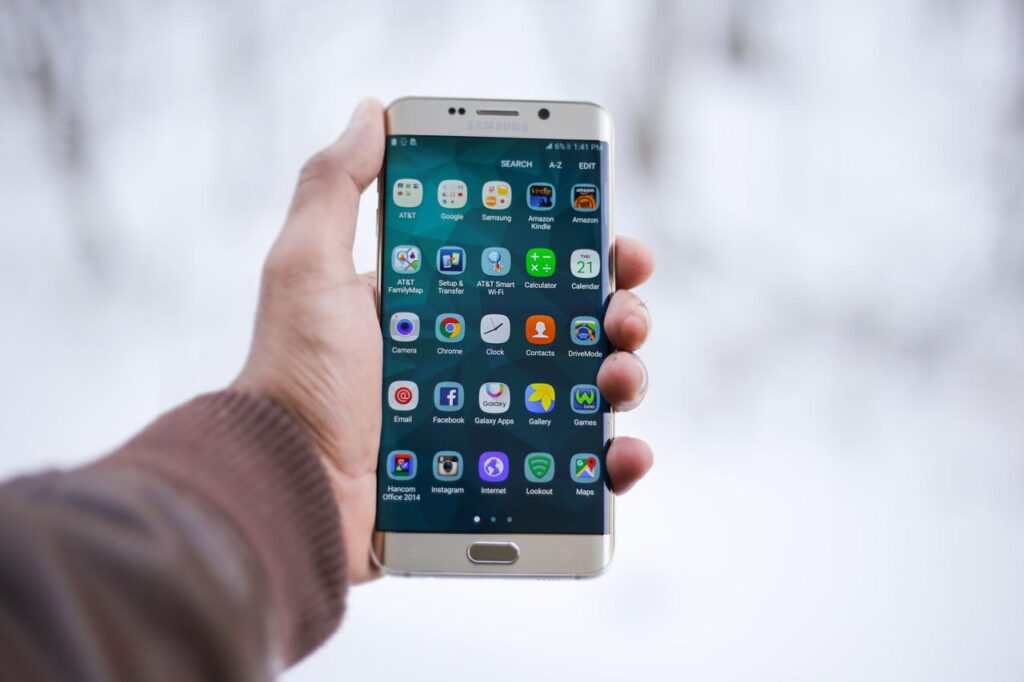 A mobile app can help you reach a larger audience, increase brand awareness, and boost sales. Plus, with so many people using their phones as their primary source of information, not having a mobile app can make your startup seem behind the times.
How are mobile apps changing eCommerce?
Mobile apps are crucial for startup success in the eCommerce industry because they allow businesses to communicate directly with customers. It also provides customers with a convenient way to purchase products and services. Moreover, a mobile app can help companies to track customer behavior and preferences. By understanding these insights, businesses can offer personalized recommendations and experiences that will drive conversions and loyalty. In today's hyper-competitive eCommerce landscape, having a well-designed mobile app is no longer an option – it's a necessity.
In this article, we will discuss why you should develop a mobile e-commerce app to remain relevant in the future.
The benefits of a mobile app for eCommerce startups
Increased engagement with customers
In the fast-paced business world, it's hard to keep up with the competition, let alone build customer relationships. Mobile apps have become a powerful tool for businesses seeking to engage customers. By providing a convenient way for customers to connect with your business, mobile apps help you build strong customer relationships.
Mobile apps offer several features that help you engage customers and build strong relationships. For example, push notifications allow you to send timely updates and special offers directly to your customers' phones. In-app messaging lets you have one-on-one conversations with your customers, and loyalty programs reward your best customers for their continued support. There are so many ways to engage your customers, so there's no excuse not to use mobile apps.
Tracking customer preferences and data
A mobile app helps businesses better understand customers by tracking their preferences and actions. This data collected can help businesses to improve their products and services according to the needs and wants of their customers. Additionally, a mobile app helps companies to keep track of their customers' frequent visits and choices, which gives them valuable insights into customer interests. By understanding these customer preferences, businesses can provide a better overall experience that keeps customers returning.
However, you have to take care of GDPR for European users. You need their content whether they allow you or not.
Response time gets reduced.
Compared to a web browser that must retrieve all of this information simultaneously, apps download ten times less information from the server because they partially store their data on a mobile device.
As a result, apps perform actions much faster since loading screens take far less time. It streamlines users' experiences and saves them time. A user can specify a default preference in the settings of an application, and it will load only relevant content. By doing this, customers can take charge of their own time by scrolling through appropriate materials and avoiding unwanted ads that take up valuable phone space.
More control over the user experience & enhancing purchases
One of the most important things mobile apps can do is help you make purchases using built-in features such as GPS, calendar, Camera, etc. Let's see how.
GPS can be used to find nearby stores or businesses that sell the items you're looking for. The Calendar app can schedule reminders for when sales or discounts are happening. The Camera can scan barcodes or QR codes to get more information about an item before purchasing. Mobile apps, with all these features & many more, are essential tools for shoppers who want to save time and money and have an enjoyable shopping experience.
A cost-effective marketing channel
Today, mobile apps are the most cost-effective method of reaching targeted customers looking for innovative, trendy, and easily accessible brands. In a world where millions are ready to interact with brands and learn more about them, developing a mobile app could prove more effective and valuable than just creating a responsive website. A well-designed mobile app can be a cost-effective marketing channel that helps you connect with your customers and build loyalty among them.
It gives you a competitive edge.
If you don't have a mobile app for your eCommerce website, you're at a disadvantage in this era of mobile-first consumers. When you're a startup, establishing a robust eCommerce mobile app will give you a competitive advantage over other sites without one. Often, shoppers today are torn between choosing between your site and a competitor's. Therefore, developing a mobile app will help you build a solid reputation among potential customers and stay ahead of your competition.
Are you interested in hiring the best mobile app developers?
In summary, mobile apps in eCommerce are expected to have a promising future. As you can see, building a mobile app for a startup has many benefits, which explains why it is worth investing in one. No matter when you launch your startup or are about to give it a shot, you cannot ignore the importance of having a mobile app that appeals to mobile-savvy customers.
With the help of a mobile app development company like Delaine, you can create an app aligned with your business goals and objectives. Because when done right, a mobile app can be a great asset for your business and help you achieve your marketing goals. If you want a cost-effective way to reach your target audience, consider investing in the Delaine mobile app development service. So what are you waiting for? Contact Delaine Team today and get started on your mobile app!