How much it will cost to create an app [2023]
The demand for app development is only increasing as the world becomes increasingly digitised. With a constant boom in the mobile app economy, it has been almost 10 years since the launch of Apple's App Store and Google's Google Play, and their growth rates remain strong. Despite growing by over a thousand apps per day, both app stores seem to have a bright future.
India is one of the leading countries in app development, but how much does it cost to develop an app in India? Honestly, everything has a cost. The age-old saying "you get what you pay for" certainly holds true in the app industry. The cost of developing an app "depends" on several factors, including the platform you choose, the features and functionality you want to incorporate, and the size and scope of your project.
Factors influencing the cost of App Development
There are several factors influencing the cost of developing an app.
What is the type of App & what features do you want in it?
To answer the question of 'How much does it cost to build an app:,' you need to know what features you will offer your users. Implementing some components may take months, so they are one of the most significant cost drivers.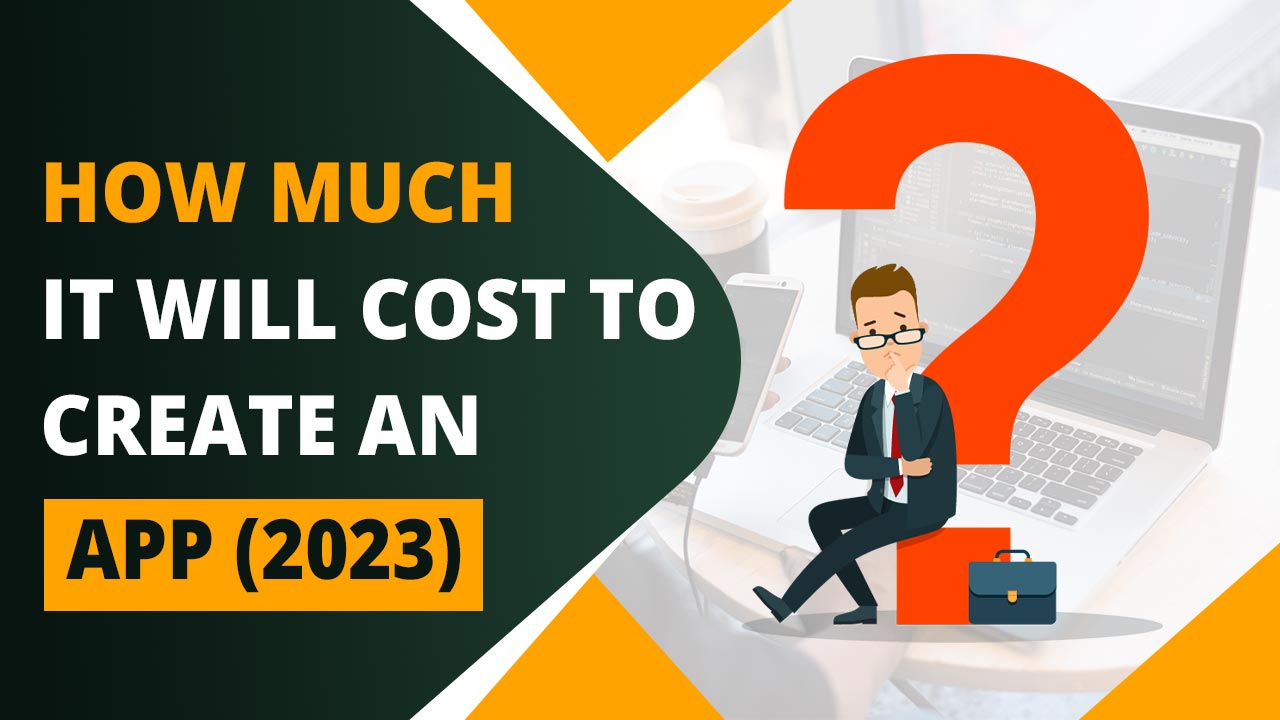 Depending on how many features you need and how complex they are, the price of an app can change in either direction. Push notifications, for example, can hog half of your App's budget and cost a bomb to implement.
A simple app with limited features will be less expensive than a complex app with many features.
Who develops the App?
You can hire app developers to develop Apps for your business, as they will build future-ready. If you're good at coding, you can also create an app. Each has its advantages and disadvantages. For example, direct communication and complete control over the team will be one of the main advantages of developing the App in-house. However, there will be a lack of local talent. 
Alternatively, hiring a professional app development company such as Delaine Technology Pvt Ltd will provide you with a gamut of advantages such as an unlimited talent pool, a high level of expertise, low development rates & flexibility.
How many platforms do you want to App to support?
Two of the most popular mobile operating systems are Android and iOS. Creating an app for one of the platforms is likely to be the best choice.
Both platforms offer very similar costs, and the timelines for both types of development are almost the same. Depending on your budget, you may be able to launch two applications simultaneously. However, developing iOS and Android will cost more than designing for just one platform.
In 2022, the average cost of developing an app in India will be around $3,000. This is a significant increase from the $2,000 average in 2021. The main reason for this increase is the rising cost of labour and materials.
If you're looking for an idea of how much it would cost to develop an app, the best choice would be to go with a reputable software vendor with a proven record of developing mobile apps. And in this, who can be a better choice than Delaine Technology Pvt Ltd. Connect with us today to build your perfect and most cost-effective mobile App.